Our Team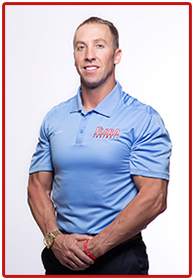 Micah Kurtz is widely regarded as one of the top strength coaches in the country.

He has won numerous awards in his field including being named the National Strength Coach of the Year by the NSCA, a Top 40 under 40 Sports Professional by the National High School Athletic Coaches Association, a 2017 20 under 40 State Newspaper Young Professional, the 2021 Southeast Region Strength Coach of the Year by the NHSSCA and has been named a State Strength Coach of the Year three times.

He currently is the Director of Sports Performance and Assistant Athletic Director at Windermere Prep School in Orlando, Florida and serves as the Strength and Conditioning Consultant Coach to the 9 time high school basketball national champion Oak Hill Academy. During his time there he worked with NBA players Caleb Martin, Keldon Johnson and Cole Anthony.

Previously he served as the Director of Strength and Conditioning at AC Flora high school in Columbia, South Carolina. In the past five years, AC Flora has won 12 state championships. The school was named the #1 athletic program of the year by The State newspaper in both 2014 and 2015. Before that he was a Graduate Assistant Strength and Conditioning Coach at the University of South Carolina and trained multiple current and former professional athletes.

Kurtz also serves as the Director of Fitness & Performance for the David Leadbetter Junior Golf Academy and for the Driven Volleyball Club. Kurtz currently serves on the Advisory Board for Keiser University's Exercise Science, Sports Medicine and Fitness Technology Program and is the Florida State Director for the NHSSCA.

He also was named the South Carolina Strength Coach of the Year in both 2013 and 2014 by the state coaches association.

Coach Kurtz has assisted the NFL, USA Basketball, USA Football and Nike Football on long term athletic development education. He is an active speaker at strength and fitness conferences across the U.S. and has presented in China, Hong Kong and Mexico.

More on Coach Kurtz:
Oak Hill Academy Strength and Conditioning Consultant, Coach Kurtz, Earns National Recognition


---
Bryan Meagher

@Meagher11

bmeagher22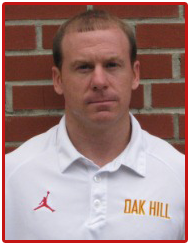 Bryan Meagher is currently the Assistant Head Coach and Strength Coach of the perennial high school basketball powerhouse Oak Hill Academy. During his professional career he has coached numerous NBA players as well as dozens of Division I athletes. These athletes have included Kevin Durant, Rajon Rondo, Brandon Jennings, Josh Smith and Ty Lawson. Bryan brings an immense amount of knowledge along with an incredible dedication to enabling young athletes to maximize their potential.





---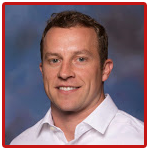 Luke Kurtz is the Vice President of Legal Affairs for US Sugar and passionate about helping students maximize their full athletic, academic and professional potential. He played free safety and was named captain of the State University of New York- Albany football team where he won two conference titles and earned the nickname "DB9" for being a team player and aggressive hitter. He played and coached professional football for the Corinthians football club in São Paulo, Brazil. He is an active writer and has delivered speeches and presentations throughout the United States, Brazil, China and Hong Kong. His favorite books are Roadtrip Nation, The Alchemist and Seven Habits of Highly Effective People.


---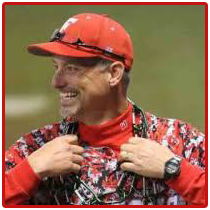 Coach Hallett has completed his 22nd season as the head coach at A.C. Flora High School. Over the past 22 seasons his Falcons have compiled a 479-189 record for a 717 winning percentage. During his tenure at Flora his Falcons have won:

15 Region Championships
14 District Championships
4 Lower State Championships
4 Upper State Championships
6 State Championships



Once arriving in South Carolina he was an assistant coach for the Palmetto Baseball League for one year and served as an assistant coach at Richland Northeast High School for two seasons before taking the job at Flora in 1998. During the summer and fall seasons, he coaches for the Upstate Mavericks (www.upstatemavericks.org).

Coach Hallett graduated from Lowville Academy and Central Schools in 1987, where he lettered in football, basketball and baseball. After graduation he earned an Associated Degree from Jefferson Community College in Business Administration where he lettered in baseball and basketball. He earned a bachelor's degree from Oswego State University in Sociology and lettered in baseball. Once arriving in South Carolina he completed his Masters Degree from the University of South Carolina in Physical Education. He is entering his 23rd year of teaching physical education with the last 22 at A.C. Flora High School. Coach Hallett, his wife Courtney and daughter Sophie live in Forest Acres, South Carolina.



---
Tyler Williams graduated from the University of Central Florida with a Bachelor's Degree in Sports and Exercise Science. While attending UCF he played Football there for three years and won Peach Bowl Championship as well as two conference championships. Prior to UCF, Tyler was a standout athlete at St.Cloud High School Tyler is a Certified Functional Strength and Conditioning Coach and a Competitive Powerlifter who holds four state records in Florida for Junior lifting class at the 110 Kg weight class.