ELEMENTS OF PIECE
PART 1- BY COACH JOSH STALEY
Acceptance
In a society where we are constantly judged off the physical aspect of our appearance and well-being.  We can get lost and forget to remember how important mental prominence is for our young athletes.  To be as good as you can possibly be, you must have a stable hold of your cognitive space.  This article will be modified to assist the athlete in developing their mind towards a peaceful placement; part one will explore Acceptance, the first element in the path towards peace.
Today's athlete is faced with multiple avenues of influence, distraction and persuasion.  If one is not careful, they can find themselves being pulled in multiple directions when it comes to finding themselves.  To pursue a place and peace of the mind, athletes must know how to accept.  You cannot grow in peace if you do not accept who, what and where you are.
Accepting who you are as an athlete, especially for young ones can be difficult.  The world throws "who" you should be at you in all ways, from the TV, billboards, social media and, even your peers.  However, none of this is important as it concerns your pursuit of peace and happiness.  Embracing who you are will enable you to identify who you can grow to be.
For instance, the mental awareness of your weaknesses and strengths will help you use one to push forward the other.
What do I mean?
Let's use basketball for example.  For instance, say that I am a compact six-foot guard with a vicious first step and a mean finish at the rim.  On the contrary, I know my pull up jump shot is trash!  So how can my strength pull along my weakness? First, I have to accept that I can't shoot (right now). So I have to get in the gym and work on my game over and over again.  Now, my strength of having a great first step has added to my game because I accepted that I can't shoot.  Now when the defense collapses hard on my first step and prevents me from getting to the rim, now I can pull up and shoot because my strength has pulled along my weakness, all because of acceptance.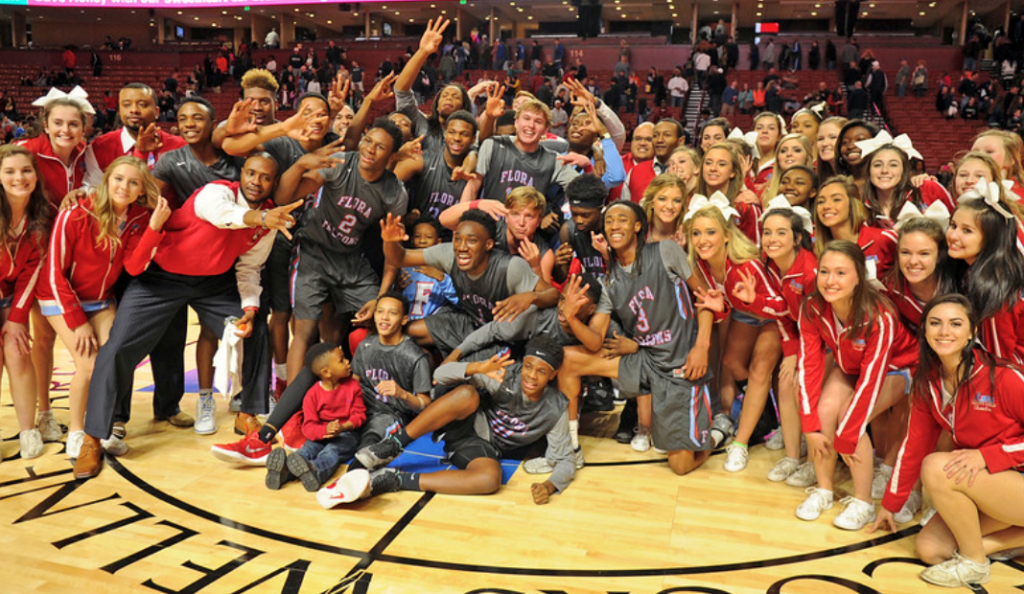 Next, you must accept what you are.  Don't get who and what confused.  Your what describes how you use your abilities.  To use myself for instance, I am a loving person who's blessed to be a father, husband, family member and devoted friend.  Because I know my who, my what is that I am as a teacher and coach.  This is because I enjoy and find peace in helping others.  On another note, at times it is difficult for me to accept my what, and this is where one's "what" can disrupt their Peace.
You must accept what you currently are, whether it's a job title you hate, or playing "out of position" on a team.  Your requirement is to accept it, if not, the lack of peace you neglect will disable you from maturing to where you need to be!
We will use another sport this time.  For instance, say MY role on my HS football team is that I am a "special teams specialist".  When folks ask what I do, I atheistically say "Special Team Specialist"!  Though I aspire to bring more to the table, I accept what I do for the team.  I sprint down as fast I can every rep and try to help my team.  And I believe that when coach sees that I have the speed to be on the field I will get my chance.  If I get two snaps in a game, break a big play on an opportunity then the rest will be history!  It all started with accepting what you were.  You must fight the temptation of frustration and "not doing what you want".  It can be extremely difficult, but you must train your mind to do so.
Finally, accept where you are.  This does not mean you are at your end; however, it does mean you know where you can go.  The cloud of frustration creates all types of storms in your life; in addition, if you are constantly frustrated with where you are, you will be rained upon with thoughts of unfairness, contempt, and even anger.
Accepting where you are is important because it creates a path, road and direction on how to get where you need to be.  A mindset at peace, is a mindset that is not limited.  Moreover, your "where", and acceptance of, enables your mind to grow and accept the necessary step in where you want to be.  I won't use a sports analogy for the "where" because I do not want the reader to get lost within the essence and purpose of this series, which is cognitive growth and health within athletes.
In summary, you must go through the stages of acceptance to get to the next step as it relates to the Elements of Peace.  Your Who, What and Are where are essential to having an accepting mind.  An accepting mind leads to the next mental platform of peace, which is respect.
Until next time…
Coach Joshua J. Staley
For all my "TBNR – Young Great Ones"!
Check out these 2 exercises for Improved Hip Mobility on TheAthleteMaker.com
Be sure to subscribe to our YouTube channel for highlight videos and workout tips!
youtube.com/allamericanath
The Athlete Maker Team:
Micah Kurtz, MS, CSCS*D, RSCC*D, USAW, FMS, NASE, serves as Strength and Conditioning Consultant Coach to nine-time high school basketball national champion Oak Hill Academy, which won the Dick's High School National Basketball Tournament in 2016.  He is in his eighth year as Director of Strength and Conditioning at AC Flora High School., which has won 14 state championships in the past five years, including the 2016 boys' basketball state championship. Kurtz was named the National Strength and Conditioning Association (NSCA) Strength Coach of the Year in 2016. He was also named the South Carolina High School Strength and Conditioning Coach of the Year in both 2013 and 2014 and is part of the NSCA's Subject Matter Expert Committee. You can follow him on Twitter and Instagram @KurtzM3.
Bryan Meagher is currently the Associate Head Coach of the 2016 Dick's High School National Basketball Championship team Oak Hill Academy.  During his coaching career he has coached numerous NBA players that have included Kevin Durant, Rajon Rondo, Brandon Jennings, Josh Smith and Ben McLemore.  In Coach Meagher's tenure, he has been a part of five high school basketball National Championships.  You can follow him on Instagram for workout tips @Bmeagher22.
Andy Hallett, MS is entering his 21st season as the head coach at A.C. Flora High School. Over the past 20 seasons his Falcons have compiled a 441-170 record for a 722 winning percentage. During his tenure at Flora his Falcons have won:
14 Region Championships
13 District Championships
4 AAA Lower State Championships
4 AAA Upper State Championships
6 AAA State Championships 
Luke Kurtz, JD is the Vice President of Legal Affairs for US Sugar and passionate about helping students maximize their full athletic, academic and professional potential. He played free safety and was named captain of the State University of New York- Albany football team where he won two conference titles and earned the nickname "DB9" for being a team player and aggressive hitter. He played and coached professional football for the Corinthians football club in São Paulo, Brazil. He is an active writer and has delivered speeches and presentations throughout the United States, Brazil, China and Hong Kong.