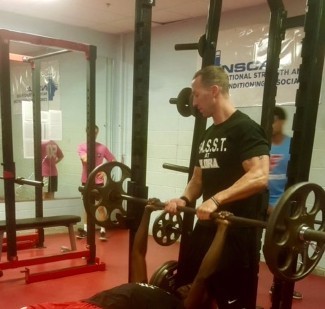 The holiday season is upon us and it's a great time to spend with family and friends.  The older and busier I get, the more I cherish these times.
However, the holiday season can also be a time that offers many distractions that may make it harder for us to reach our goals.  Whether you're an athlete that is in season and wants to perform at you're absolute best, or you're an out of season athlete training for your upcoming sports season, or you're an adult that is trying to be healthy and reach your fitness goals; the holiday season offers many disruptions to our normal schedule.
Coach Hallett always preaches that in order to reach your goals it is all about dedication, hard work and trusting the process.  To be successful in anything you do, you must stay dedicated and take the journey one step at a time, day by day.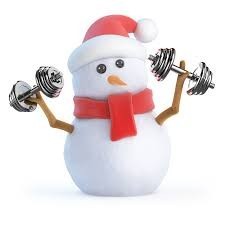 Tips for the Holiday Season:      
Stay Consistent
We have had some very successful, strong and explosive athletes come through our  program. Because of that, I often have many local coaches email me for our training programs.  I'm very happy to share those programs with anyone interested, but I think the #1 thing that has made our program successful is the consistency and hard work our athletes put in. All of our athletes strength train year round.  Our basketball players lift in the pre-season, in season and throughout the off season.  Same goes for our baseball, football, soccer and lacrosse teams and even our golf and tennis players.
That consistency is what separates our athletes from the average high school athlete.  It's easy for a baseball player to start lifting weights in January and think they are "preparing" themselves for the upcoming season, or for a basketball player to start lifting weights in October.  The problem is many of these high school athletes only lift for the 2-3 months before their season and then stop lifting for the entire rest of the year.  Training to be the best you can be is a lifestyle commitment and those that want to be the best must stay consistent year round.
So I say all of that to say this: Stay Consistent this holiday season!
Even if you miss a workout here or there during the holidays, stay focused and don't just completely stop training just because it is Christmas time.  Whether you're an athlete or an adult trying to be as fit as possible, stay consistent!
Plan ahead. 
If you know you're going to a holiday party and won't be eating very healthy at the party, try and eat healthy in your other meals for the day.
Many gyms, are closed or have shorter hours during the holidays.  Check out your gym's schedule in advance so you do not miss your workout that day.
Last but not least: Enjoy the Holidays!
Staying consistent and planning ahead with your nutrition and training schedule will allow you to enjoy your holidays much more!  There's nothing worse than working hard in the fall and then stopping and having to start over from ground zero in January.  I'm not saying to skip your holiday parties and if you have to miss a workout because of the holiday season that is not the end of the world.
However, if you indulge in extra dessert at a party, make your next meal healthy.  If you miss a workout, make it a priority to get a great one in next time.
Finally, enjoy your time with your family and friends and be a blessing to all around you!
THE ATHLETE MAKER TEAM:
Micah Kurtz, MS, CSCS, RSCC*D, USAW, FMS, NASE-CSS was named the National Strength and Conditioning Association (NSCA) Coach of the Year in 2016.  He serves as Strength and Conditioning Consultant Coach to the nine-time high school basketball national champion Oak Hill Academy and is the Director of Strength & Conditioning for the national award winning athletic program AC Flora High School. Additionally, he assists USA Basketball, the NFL and USA Football in long term athletic development. You can follow him on Twitter and Instagram @KurtzM3.
Bryan Meagher is currently the Associate Head Coach of the 2016 Dick's High School National Basketball Championship team Oak Hill Academy.  During his coaching career he has coached numerous NBA players that have included Kevin Durant, Rajon Rondo, Brandon Jennings, Josh Smith and Ben McLemore.  In Coach Meagher's tenure, he has been a part of five high school basketball National Championships.  You can follow him on Instagram for workout tips @Bmeagher22.
Andy Hallett is entering his 21st season as the head baseball coach at A.C. Flora High School. Over the past 20 seasons his Falcons have compiled a 441-170 record for a 722 winning percentage. During his tenure at Flora his Falcons have won 6 state championships.
Luke Kurtz is the Vice President of Legal Affairs for US Sugar and passionate about helping students maximize their full athletic, academic and professional potential. He played free safety and was named captain of the State University of New York- Albany football team and played and coached professional football for the Corinthians football club in São Paulo, Brazil.