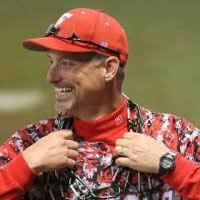 Many of us high school coaches wonder what to do with our baseball team during the holiday break.
We have seen great results with our pre-season strength training throughout the fall and we are now halfway through our pre-season throwing/arm care program.   We have also begun our tee work and fundamental skill work. And, while we don't want to lose momentum, we also want to respect our players' family obligations and avoid burning them out before the season even starts.
So now every year we must determine what to do during the two week holiday break.
The holiday is a great time to recharge your team's overall battery, relax and spend time with family and friends.  However, it is also important not to forget about our baseball family and give our players the opportunity to continue to stay on course for the start of your season.
Many of my players go out of town for the holiday and simply cannot make it to organized team workouts.  That is 100% okay as long as they understand that they have a responsibility to their teammates and themselves to continue to prepare for the upcoming season. Even if an athlete is going out of town, I strongly encourage them to stay the course and, at a minimum, continue their arm care and conditioning regimen. Players should stay on pace with their throwing program even if they have to replace long toss and other exercises with tossing the football with a cousin, uncle or a parent.   A player still needs to make sure he gets his throws in so that his arm is ready for the rigors of spring practice.
Check out Coach Hallett's past post on his off-season throwing program for baseball players:  https://www.theathletemaker.com/blog/off-season-throwing-program-for-baseball-player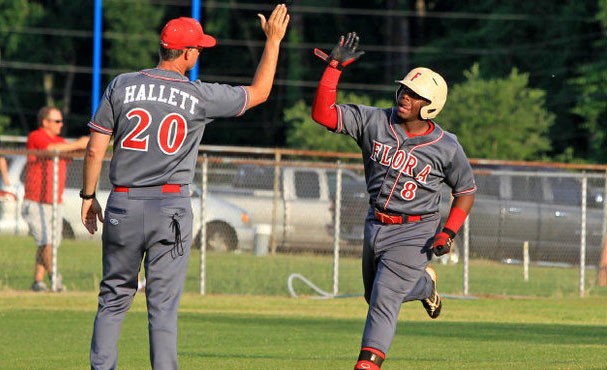 For the winter break, I have a three day schedule for my baseball players. On the first week of the holiday, I am available and have set times for all my players to come lift, throw, get skill work and swing the bat.  I make it clear that these sessions are not mandatory, but if a player is in town, he should use the holiday break as an opportunity to get better and attend every session.
The second week of vacation I do not hold organized sessions for my players and tell them to take time off to recharge their body and mind, but that proper arm care is still required and each player needs to "find a way" to stay on course by continuing their arm care and conditioning regimen.
I hope everyone has a wonderful holiday filled with joy and cheer. But, don't forget that opening day is around the corner and your baseball family is depending on you to be ready.
Merry Christmas and Happy New Year. It's almost the most wonderful time of the year – baseball season!
Coach Hallett Off-Season Arm Care Regimen:
https://www.theathletemaker.com/blog/off-season-throwing-program-for-baseball-players/
THE ATHLETE MAKER TEAM:
Micah Kurtz, MS, CSCS, RSCC*D, USAW, FMS, NASE-CSS was named the National Strength and Conditioning Association (NSCA) Coach of the Year in 2016.  He serves as Strength and Conditioning Consultant Coach to the nine-time high school basketball national champion Oak Hill Academy and is the Director of Strength & Conditioning for the national award winning athletic program AC Flora High School. Additionally, he assists USA Basketball, the NFL and USA Football in long term athletic development. You can follow him on Twitter and Instagram @KurtzM3.
Bryan Meagher is currently the Associate Head Coach of the 2016 Dick's High School National Basketball Championship team Oak Hill Academy.  During his coaching career he has coached numerous NBA players that have included Kevin Durant, Rajon Rondo, Brandon Jennings, Josh Smith and Ben McLemore.  In Coach Meagher's tenure, he has been a part of five high school basketball National Championships.  You can follow him on Instagram for workout tips @Bmeagher22.
Andy Hallett is entering his 21st season as the head baseball coach at A.C. Flora High School. Over the past 20 seasons his Falcons have compiled a 441-170 record for a 722 winning percentage. During his tenure at Flora his Falcons have won:
14 Region Championships
13 District Championships
4 AAA Lower State Championships
4 AAA Upper State Championships
6 AAA State Championships
Luke Kurtz is the Vice President of Legal Affairs for US Sugar and passionate about helping students maximize their full athletic, academic and professional potential. He played free safety and was named captain of the State University of New York- Albany football team and played and coached professional football for the Corinthians football club in São Paulo, Brazil.