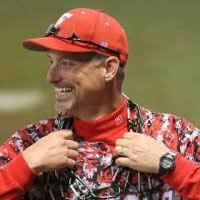 Baseball season is right around the corner here in the south and it is time to "knock the cobwebs off" and start the process for our spring season.  With that upon us, it is now time to resume our baseball activities.  Once the summer season ends, we take a full 90 days off from all baseball activities, no throwing, no hitting, and 100% rest from all baseball related activities.  We hit the weight room, put our time in on flexibility, spend time on agility progressions and push our core to new limits.  The list goes on and on for our off season workouts but none of it uses a bat or a ball.  I do encourage our players to participate in fall sports, we have baseball players on the Swim team, Cross Country team and Football teams.  We literally do not pick up a ball or bat for 90 days.  I am a believer in resting the body, especially for the high school baseball player.  Our sport puts so much stress on the body in rotational movements that I believe, and the research shows, that rest is needed.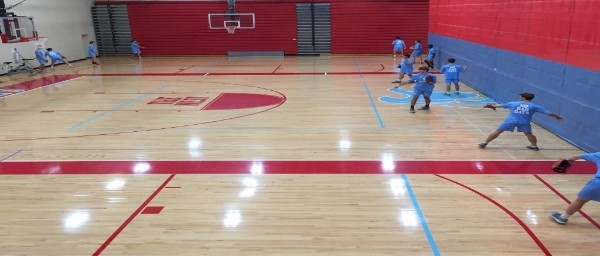 Our off season throwing program starts in November and will progress for 12 weeks. Our actual season begins in February.   The interval throwing program we use is designed to gradually return motion, strength, and confidence in the throwing arm.  After the 90 day lay off we start by slowly progressing through each stage.  Each week is a step where we increase the number of throws and distances.  We finish the program in January making 75 throws, 3 sets of 25 throws with rest in between sets, at the maximum distance of 300 feet.  Our goal is to strengthen the arm through natural baseball motions.   I am not a   "gimmick" kind of coach and do not believe there is a magic formula to improve arm strength or prevent arm injuries.  I believe in good old fashion hard work, strength training, dedication to your purpose and paying attention to the details of the throwing motion.  Our arm care and throwing program is based on natural baseball movements, while stressing the arm with distance and volume.  The program is designed from the interval throwing program that a player would use to return to action after arm surgery. Over the years I have modified the program to specifically meet our off season demands.
If you would like a copy of our program or have any questions, please email me at coach20@swingman.net.  Until next week, keep working hard and striving for greatness.
Micah Kurtz, MS, CSCS, RSCC*D, USAW, FMS, NASE, serves as Strength and Conditioning Consultant Coach to nine-time high school basketball national champion Oak Hill Academy, which won the Dick's High School National Basketball Tournament in 2016. He is in his eighth year as Director of Strength and Conditioning at AC Flora High School., which has won 14 state championships in the past five years, including the 2016 boys' basketball state championship. Kurtz was named the National Strength and Conditioning Association (NSCA) Strength Coach of the Year in 2016. He was also named the South Carolina High School Strength and Conditioning Coach of the Year in both 2013 and 2014 and is part of the NSCA's Subject Matter Expert Committee. You can follow him on Twitter and Instagram @KurtzM3.
Bryan Meagher is currently the Associate Head Coach of the 2016 Dick's High School National Basketball Championship team Oak Hill Academy. During his coaching career he has coached numerous NBA players that have included Kevin Durant, Rajon Rondo, Brandon Jennings, Josh Smith and Ben McLemore. In Coach Meagher's tenure, he has been a part of five high school basketball National Championships. You can follow him on Instagram for workout tips @Bmeagher22.
Coach Hallett is entering his 21st season as the head coach at A.C. Flora High School. Over the past 20 seasons his Falcons have compiled a 441-170 record for a 722 winning percentage. During his tenure at Flora his Falcons have won:
14 Region Championships
13 District Championships
4 AAA Lower State Championships
4 AAA Upper State Championships
6 AAA State Championships