As baseball season approaches I will begin sending more on my training programs for baseball athletes.  Also Coach Andy Hallett will be a regular contributor to our mailing list.  Coach Hallett has been the head baseball coach of AC Flora High School for the past 20 years.  He has coached the Falcons to 4 out of the last 6 South Carolina baseball state championships and has won 6 state championships during his tenure. Over the past 19 seasons the Falcons have compiled a 416-163 record for a .718 winning percentage. During his time as the head coach the Falcons have won: 13 Region Championships, 12 District Championships, 3 AAA Lower State Championships, 4 AAA Upper State Championships and 6 State Championships
He has had over 35 players sign college scholarships to play baseball and/or selected to play in South Carolina All Star games.
You can follow Coach Hallett on Twitter at @ACFbaseball20.  I hope you find Coach Hallett's posts as informative as I do.  Please feel free to spread the word about our mailing list to any coach, parent or athlete that you feel would benefit from this.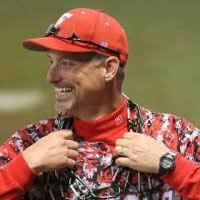 Welcome everyone to my first blog post
I am excited to be a part of such a great team and look forward to contributing to the blog on a regular basis.
This Week's Topic Is: QUESTIONS TO ASK TO TRAVEL BASEBALL
As the winter months approach, the internet is full of summer travel baseball tryouts.  Good thing is that, if you want to play, there is an organization for everyone, especially here in the South.  There are young age groups out there where the coach's pitch and teams where kids can play all the way up to 18 years old.
When trying out for an organization, the athlete should ask a few important questions.
Why is this organization for me?
What is it that drew me to this organization?
How many events will we play?
What venues will we play at: High schools, Colleges or Rec parks?
If you are returning to the same organization you should continually evaluate your past experience and ask the following:
What did I learn from the coaches?
Was the experience worth the money that was paid?
Did the coaches live up to my expectations with respect to instruction and teaching?
Why should I register with same organization?
Is the cost of the organization worth the commitment of my time and energy?
As an owner of Swingman Baseball SC and a high school baseball coach, I hope that all our players will say three things about their travel baseball experience: (1) my baseball IQ went up (2) my baseball abilities were enhanced and (3) they had a great experience with the coaches and players.
If you have any further questions, please send me an email at coach20@swingman.net  or follow me on Twitter:  @acfbaseball20
Thank you for reading my post and I look forward to writing my second post.
The Athlete Maker Youtube Channel:
youtube.com/allamericanath
Micah Kurtz, MS, CSCS, RSCC*D, USAW, FMS, NASE, serves as Strength and Conditioning Consultant Coach to nine-time high school basketball national champion Oak Hill Academy, which won the Dick's High School National Basketball Tournament in 2016. He is in his eighth year as Director of Strength and Conditioning at AC Flora High School., which has won 14 state championships in the past five years, including the 2016 boys' basketball state championship. Kurtz was named the National Strength and Conditioning Association (NSCA) Strength Coach of the Year in 2016. He was also named the South Carolina High School Strength and Conditioning Coach of the Year in both 2013 and 2014 and is part of the NSCA's Subject Matter Expert Committee. You can follow him on Twitter and Instagram @KurtzM3.
Bryan Meagher is currently the Associate Head Coach of the 2016 Dick's High School National Basketball Championship team Oak Hill Academy. During his coaching career he has coached numerous NBA players that have included Kevin Durant, Rajon Rondo, Brandon Jennings, Josh Smith and Ben McLemore. In Coach Meagher's tenure, he has been a part of five high school basketball National Championships. You can follow him on Instagram for workout tips @Bmeagher22.