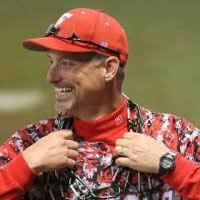 Coach Andy Hallett
Throughout my 20 years as a head coach, I have seen my share of talent come through with many different variables.  I have had 6'5" 220 all the way to 5'6" 140.  Over the years my rosters have been shaped by the hand that we are dealt in high school.  I refer to it as "stud poker", he who bluffs best sometimes wins the hand. I believe that adapting to my roster from year to year has been one of the primary reasons we have been able to compete at such a high level year in and year out.   I have had rosters that possess great foot speed, rosters that have no foot speed, rosters that had home run power and rosters that just pitched and played defense.  The point is that over my 20 years all my rosters have variables that I cannot control, i.e. the player's God given talents.
Yes, we develop their talents inside practice and the weight room. However, we rarely, if ever will be able to take 7.8-60 yard dash runner and turn him into a 6.8-60 guy.  It is possible to shave some ticks off his time, but you cannot change God given DNA.
So what is my point?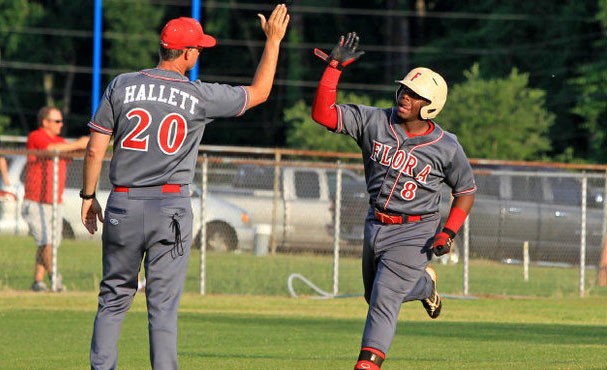 My point is my rosters have changed every year and for that reason, I have to coach to their strengths, not mine.
The job of each coach is to coach the players on our roster.  Not the roster that won last year's State Championship, not the roster from 2005, but the roster I have in front of me in 2018.  Too many coaches are stuck and only coach the way THEY know.  Coaches are afraid to get out of their comfort zone and actually admit that they need to adapt to their roster and not force their roster to fit their system.
As a baseball coach, I love to run, apply pressure to the defense and create havoc.  It is a "fun style and the players love it".  In 2001, 2003 and 2017 we possessed great foot speed on our entire roster and those 3 years each team advanced to the State Championship series.  The 2001 and 2017 teams won the State Championship.  The speed factor was our calling card offensively and we used it to the tune of stealing over 120 bases inside a 34 game season.  The teams from 2007, 2012 and 2013 were State Championship squads and their calling card was pitching and defense. In 2007 we scored a lot of runs, as did every team in the state (the bats were hotter)!  However, we catered to fundamental individual and team defense in practice to try to eliminate our opponent's opportunities.  Our 2008, 2012 and 2014 squads were plus defensive teams who did all the little things right, our guys could flash leather with the best of them.  Mix in a little foot speed and arm strength, you get teams that eliminate opportunities for your opponents.  We emphasized our defensive times inside practice every day.  We made our strengths even stronger by polishing our "rock" on a daily basis.  Not to say that we spent less time on base running, or hitting, I just prioritized those times to make sure every player, every coach knew our calling card.
All these scenarios can be translated to any sport.  In football, if you don't have a dual threat QB, you might want to go to an I-Formation or spread vs R.P.O's.  A basketball coach might love to press, but lack foot speed or depth.  Every high school coach faces the revolving roster, and we cannot recruit like colleges to get the players that fit our personal philosophies each year.  So adjusting each and every year MUST be a top priority for every high school coach if they want to continually compete for titles.  Adapting to what you have is the ultimate challenge as you must identify and overcome your weaknesses and yet make your strengths even stronger.  I believe that every coach knows what they do best, the challenge is being able to adapt to your teams make up year in and year out.  Identify your roster, what do we do best and then adjust and "polish that rock" until it shines so bright people think it is gold.
I personally challenge you to adapt and overcome and see where your roster will take you.
Yours in Baseball,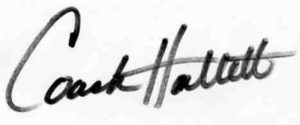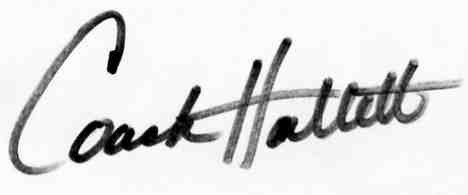 Coach Hallett Off-Season Arm Care Regimen:
https://www.theathletemaker.com/blog/off-season-throwing-program-for-baseball-players/
Also be sure to subscribe to our youtube channel for highlight videos and workout tips!
youtube.com/allamericanath
The Athlete Maker Team:
Micah Kurtz, MS, CSCS*D, RSCC*D, USAW, FMS, NASE, serves as Strength and Conditioning Consultant Coach to nine-time high school basketball national champion Oak Hill Academy, which won the Dick's High School National Basketball Tournament in 2016.  He is in his eighth year as Director of Strength and Conditioning at AC Flora High School., which has won 14 state championships in the past five years, including the 2016 boys' basketball state championship. Kurtz was named the National Strength and Conditioning Association (NSCA) Strength Coach of the Year in 2016. He was also named the South Carolina High School Strength and Conditioning Coach of the Year in both 2013 and 2014 and is part of the NSCA's Subject Matter Expert Committee. You can follow him on Twitter and Instagram @KurtzM3.
Bryan Meagher is currently the Associate Head Coach of the 2016 Dick's High School National Basketball Championship team Oak Hill Academy.  During his coaching career he has coached numerous NBA players that have included Kevin Durant, Rajon Rondo, Brandon Jennings, Josh Smith and Ben McLemore.  In Coach Meagher's tenure, he has been a part of five high school basketball National Championships.  You can follow him on Instagram for workout tips @Bmeagher22.
Andy Hallett, MS is entering his 21st season as the head coach at A.C. Flora High School. Over the past 20 seasons his Falcons have compiled a 441-170 record for a 722 winning percentage. During his tenure at Flora his Falcons have won:
14 Region Championships
13 District Championships
4 AAA Lower State Championships
4 AAA Upper State Championships
6 AAA State Championships 
Luke Kurtz, JD is the Vice President of Legal Affairs for US Sugar and passionate about helping students maximize their full athletic, academic and professional potential. He played free safety and was named captain of the State University of New York- Albany football team where he won two conference titles and earned the nickname "DB9" for being a team player and aggressive hitter. He played and coached professional football for the Corinthians football club in São Paulo, Brazil. He is an active writer and has delivered speeches and presentations throughout the United States, Brazil, China and Hong Kong.